It's early this year, and it's time to say hello to the end of the year.
Thank you for your continued pride.
We thank our customers, business partners, partner companies, acquaintances, and friends for their great support this year and have supported our business performance.
We will continue to strive for further improvements in quality and products next year, and we sincerely ask all of our employees for their continued support.
Our business schedule for the year-end and New Year holidays is as follows.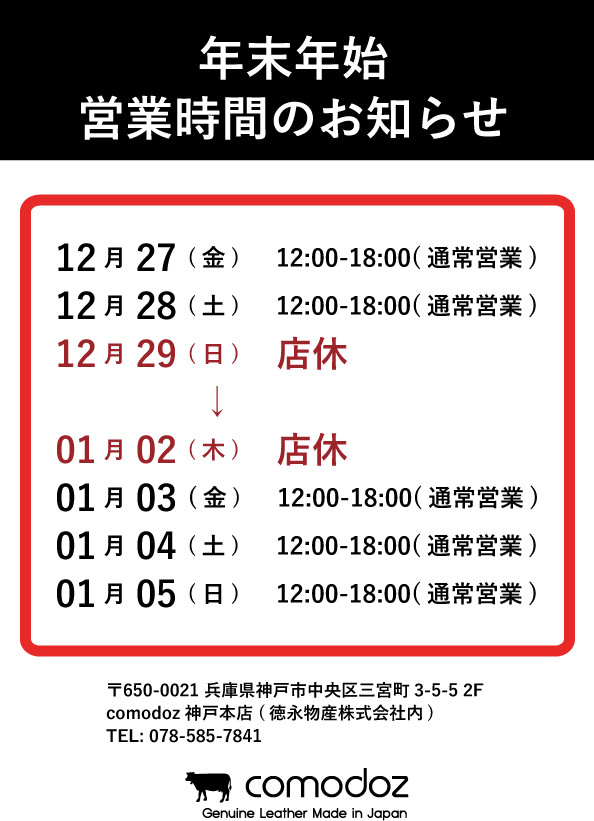 The year-end business will be open from 18:00 on Saturday, December 28, and the New Year will start from 12:00 on Friday, January 3rd.
I understand that you are busy during the time of the year, but I pray that you will not lose your physical condition.
We look forward to your continued patronage next year and welcome you to the end of the year.
c
omodoz operating company
Tokunaga Bussan Co., Ltd.
Tokunaga